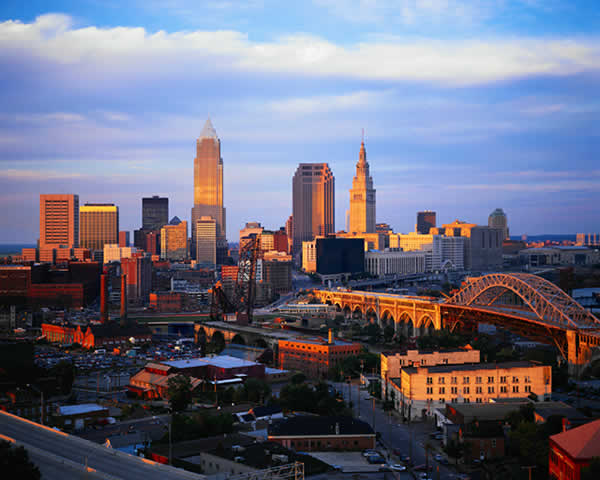 Kansas City, MO – ICU. Also called the "Heart of America", Kansas City is famous for its musical style and one-of-a-kind barbecue. With over 200 fountains, the city is also officially nicknamed the City of Fountains. The city contains more boulevards than any city besides Paris. For the soccer fans out there, Kansas City is home to Sporting Par, a popular home stadium for the US Men's National Team. The city is even known to many as "The Soccer Capital of America". Interested in U.S. history? Kansas City is infamous for the Border War that took place during the Civil War. The famous Liberty Memorial in Kansas City serves as a World War I memorial and contains The National World War I Museum.  
Cleveland, OH – Med Surg. In northeastern Ohio on the southern shore of Lake Erie lies the city of Cleveland. Famous for its performing  arts, Cleveland is home to one of the finest orchestras in the world, the Cleveland Orchestra. Cleveland's Playhouse Square Center is the second largest performing arts center in the country and hosts various concerts, Broadway musicals, and other events year round. Annual festivals like the Feast of the Assumption, the Harvest Festival, and the Cleveland Asian Festival are some of the city's most popular events, offering a variety of food and entertainment.
Lafayette, LA – ICU. Located along the Vermilion River in southwest Louisiana is the European-American city of Lafayette. The city is home to a large Roman-Catholic population and houses the St. John's Cathedral of Roman Catholic Diocese which was created in 1918. Lafayette is also known for its art culture and is home to the Acadiana Center for Arts and the Heymann Center of performing arts. For museum-goers, Lafayette offers several historical museums, including the Alexandre Mouton House Museum which was home to Louisiana's first Democratic governor and contains a collection of antiques, historical documents, and old Mardi Gras costumes.